A New Day in Doha
A long time ago, when I planned a trip to Egypt, my friends said I was gonna die there (Yes, they actually said that).  Then I went to Cambodia and they said I'll die there too. Then I went to Iceland, a friend said "Are you crazy? you'll freeze to death there." 😂😂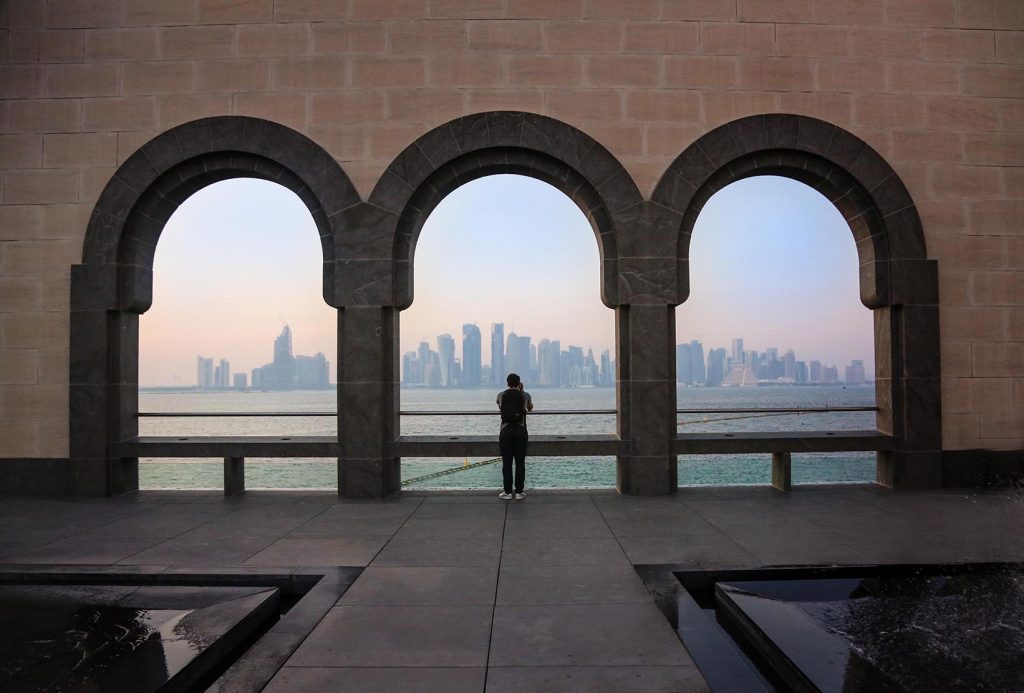 The same people who warned me about the dangers of these countries asked me afterwards "So how do I get there?" Haha
It's NOT enough that you travel- you have to be one of the first amongst many to go there. What's the excitement of going to places where everyone's been? There's something exciting about being one of the first amongst your friends to see a place. Don't be scared! Remember- we only remember the first 3 men who went to the moon. The rest, didn't make the news anymore.
I want to share these images of Doha, Qatar so the world can see its beauty. It's so clean, people are friendly, and they have amazing architecture. Check out these photos and tell me what you think.
HOTEL I STAYED AT: St Regis Hotel (I highly recommend them). Amazing service, food and most of all – THE STAFF are amazing!