18 Packing Tips That Can Change Your Life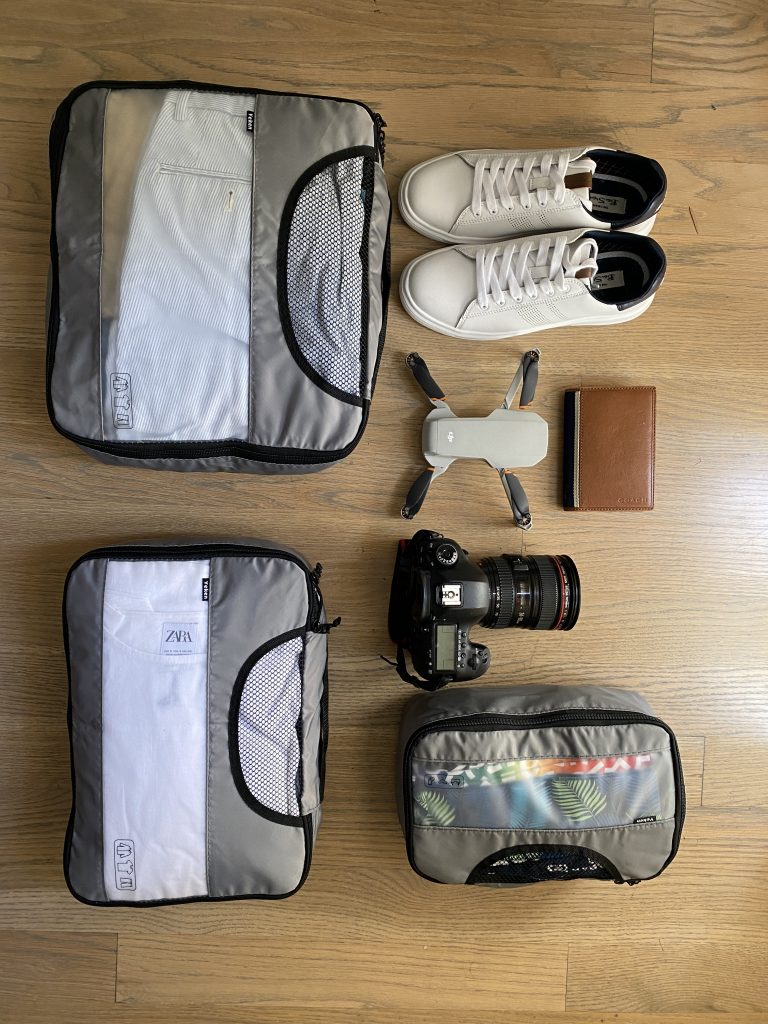 I will be backpacking/island hopping in Greece for a month and as much as I want to bring my entire closet, I also don't want to carry a lot of suicases.
Luckily, I have mastered the art of packing from my trips to 62 countries.
Here are a few packing tips:
1) Count the number of days you'll be away, then count your outfits. They need to match up.
2) Stay in an airbnb or hotel that has laundry facilities
3) Pick your thinnest, lightest clothes. Do not bring thick jackets or coats. (UniQlo has amazing supplies).
4) Your trip is not a fashion show- you're not Kylie Jenner. So wear clothes that you can wear over and over – like jeans.
5) No one cares what you wear … you're not an influencer. 😂🙈
6) Only bring clothes or items that has a purpose.
7) Bring travel size shampoo, toothpaste, soap, etc. Small containers are available at Amazon or CVS.
8.) DO NOT bring a huge suitcase- it is NOT good for your back, not good for uber, not good for the airline, airport crew, hotel doorman, and the environment. Stop being selfish- again, the world does not revolve around you. 😡😂
9) Buy a soft suitcase. Hard suitcases are tough to carry around and not good for airlines/uber cause it consumes so much space. (If you visit NYC- your suitcase is probably gonna be bigger than your room.)
10) Bring clothes that you can match up. That way you can pair them off and create a new wardrobe.
11) When it comes to picking clothes- it is about quality, not quantity.
12) Only bring 1 extra pair of shoes and make your wardrobe work around that 1 pair.
13) Bring some clothes you dont want to wear anymore. That way, you can throw them after you use them abroad, and you dont have to bring them back home. You can even donate them there! (Thanks Lance Waagner for this tip when we were in Egypt).
14) You're paranoid you'd run out of clothes to wear? Well- more reasons to go shopping there, right? There is a Zara or H&M in every corner.
15) Compartmentalize! I bought these light packing cases on Amazon ($24). Theyre amazing. Shirts in one container. Shorts and pants in one. Undies and socks in the small container. Plus I have an extra container for dirty laundry and shoes.
16) Make the tough decisions! Deciding which outfit to bring is hard. But make them!!! 😡
17) Don't bring expensive purses, watch or jewelry. That may only cost you your life. So leave the Louis Vuittons and expensive watch at home.
18) Only bring pants/shorts that you can wear over and over.
If your purpose in over packing is so you can impress your friends- well, you probably shouldnt be traveling with them in the first place! ❤️❤️