The El Ateneo Grand Splendid Bookstore located at 1860 Sante Fe Ave, Buenos Aires, Argentina is not your ordinary bookstore. It has been voted one of the most beautiful bookshop in the world.
What makes this bookstore unique? It opened as a theater called Teatro Gran Splendid in May 1919 and in February 2000, the building was renovated and converted into a book and music shop. With 21,000 square feet of retail space, it welcomes over a million guests each year from all over the world.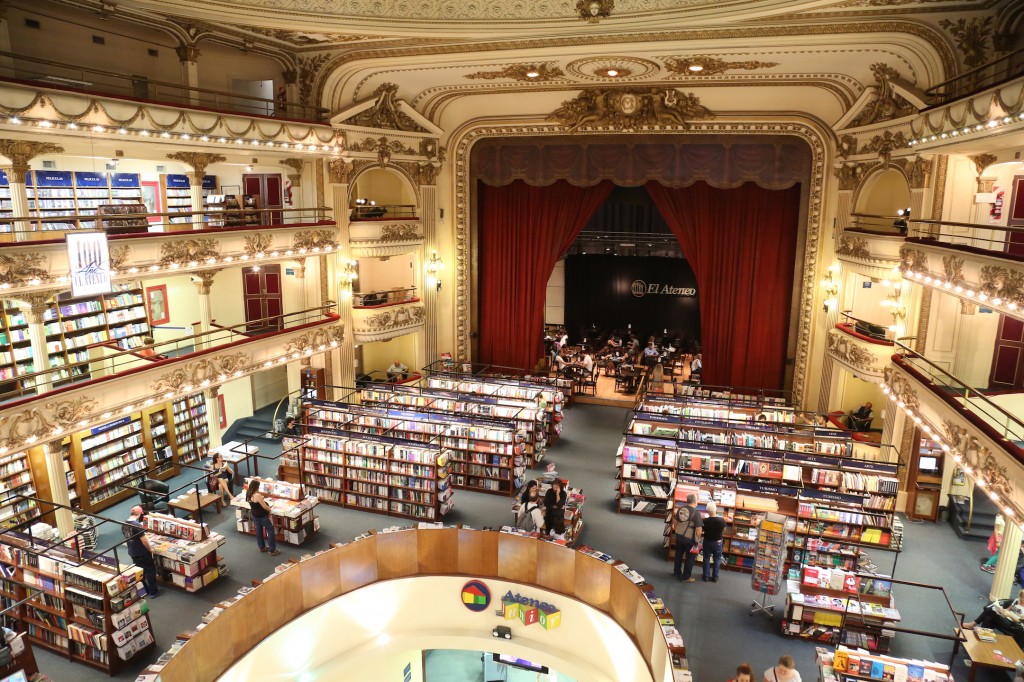 The cinema seating was removed and in its place book shelves were installed. The stage is now a coffee shop (You have to try their meat empanadas! They are to die for!). The box office is now a cashier.
Upon entry, you step up into what used to be a large performing arts venue. The main floor is split wide open by the staircase down to the music and children's section. The upper levels have a smaller rotunda and then an open section facing the main stage.
Despite the renovation, the architect was able to maintain the grand elements of the theater – The frescoes on the ceiling, the ornate carvings, the grand staircase, the crimson stage curtains, the auditorium lighting and many architectural details remain. The building still retains the feeling of the grand theatre it once was.
Read More

›