The main attraction at Changi International Airport in Singapore is not its fancy duty free shops, state of the art lounges, or its fancy architecture – but its art sculpture.
"Kinetic Rain" was created by Berlin Firm ART+COM. It consists of two sets of 608 suspended raindrops made from lightweight aluminum covered in copper and is computationally controlled by complex programming and computers. Each raindrop weighs 180 grams (6.3 oz) and is suspended by a thin wire. These beautiful raindrops are raised and lowered in a 15-minute computationally designed choreography controlled from motors embedded in the ceiling. The raindrops morph into different shapes such as airplanes, kites or hot air balloons.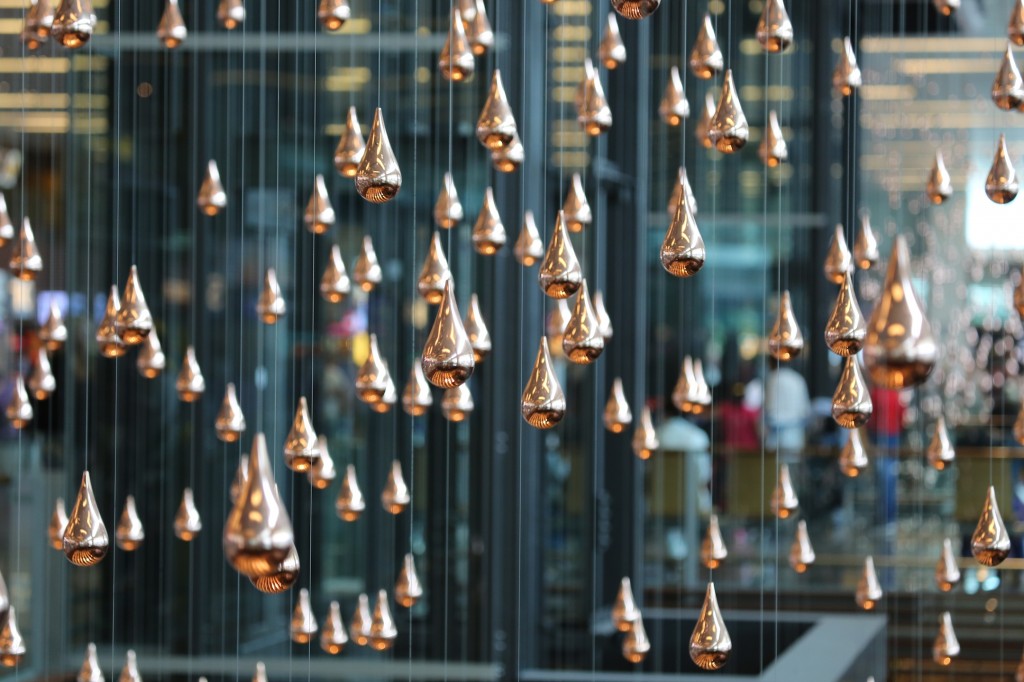 This unique moving sculpture was installed in early July 2012 in the Departure-Check-in hall of Terminal 1 of Singapore Changi Airport.
According to Art+Com, the sculpture "aims to be a source of identity for its location, and provides a moment for passengers to contemplate and reflect."